Arriving At The Inn
You know your dog will have a great time, but he probably doesn't know it yet. You are his best friend; he will look to you for clues. Are you happy, excited, sad, and worried? The calmer you are, the better your dog will feel. This is going to be a fun stay, and you both should be happy that you chose The UltiMutt Inn for his vacation. Remember, the sooner you leave, the sooner your pup can start having fun! There is so much to do and so many new friends to greet!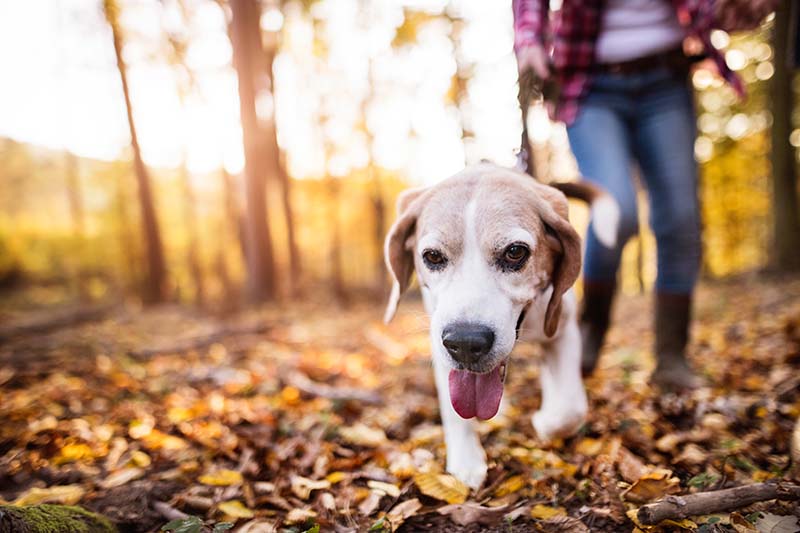 Checking In
Regular Check-In is 5-7pm
Check-in is the time to request add-ons, if you have not done so already. For example, nature walks, group swims, teeth brushing. Just let the staff know at the front desk!
Going Home
Regular Check-Out is 8-9am
Your dog will sense something is up on his last day at the Inn and will be waiting with excitement for your arrival. Your pup will be itching to share all of his experiences with you and may jump, be overly excited, nip you and kiss you. Stay calm, and speak soothingly to them.
Post-Vacation
Your dog is going to be tired!
That is what canine vacations are all about! Your dog will be meeting lots of new friends, playing new games, exploring so many new playgrounds. It is completely normal that your dog will need time to recharge her batteries, despite plenty of rest periods and naps.
We suggest not overfeeding your UltiMutt dog or letting him drink tons of water immediately when he gets home. If you do, you increase the chance your dog may vomit. Rest assured that we provide plenty of fresh water in every room and play area of the Inn. He is just very excited to see you and just needs a little time to settle in again.
Occasionally, you may find a minor scratch or bumps (or small cuts and knicks)? Please know that It can happen. Our staff go over every guest daily and before departure. We report anything out of the ordinary. But remember: dogs play with their mouths, get into mischief, and explore new areas. Sometimes minor boo-boos just happen.
Please read and understand our Terms of Service